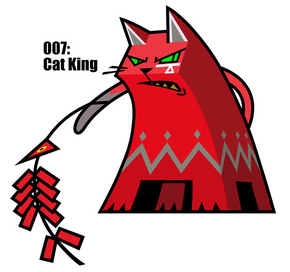 Cat King is usually depressed,and hates the sound of people laughing.When he hears someone laugh it automatically makes him mad and angry.
Uses fire crackers filled with pepper powder to make people cry and his tears are like acid.
Section heading
Edit
Write the second section of your page here.